Supporting local businesses in a digital age
Side Street Advantage (noun: sīd strēt ǝdvän´tij)
A place off the main high street, a treasure-trove of pleasant and welcoming shops, venues and businesses offering some of the highest standards and unhurried service, often local with easily accessible parking. Not to be confused with dubious back streets or the hassle, herding and haranguing often accompanied with sharp practices of busy high streets.
With excellent personal service, responsiveness and availability, local shops have a lot going for themselves. Outside mainstream multiples is a cornucopia of small independent businesses serving their community with a friendliness and generosity rarely seen elsewhere.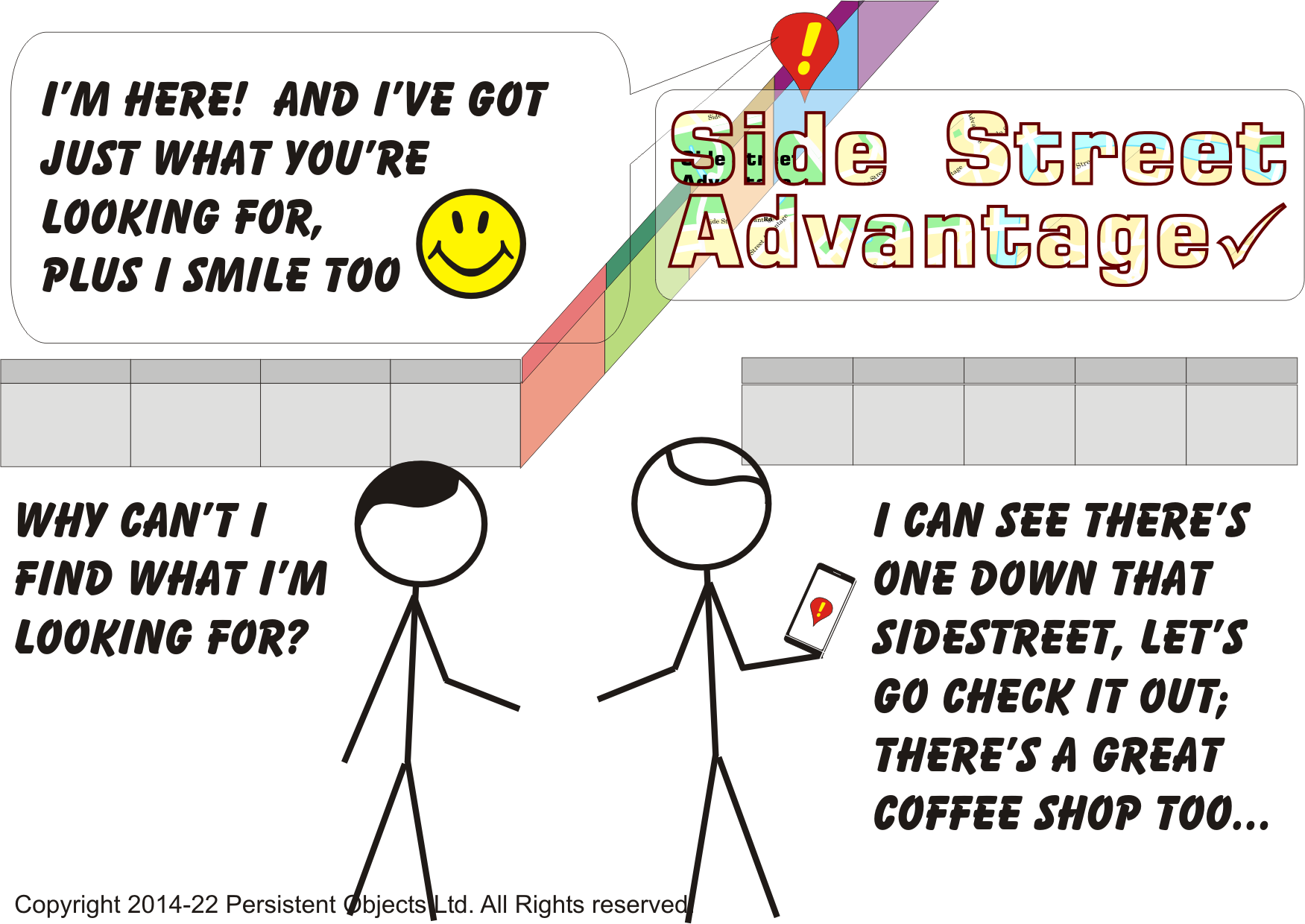 Side Street Advantage - Independent Local Marketing for independent businesses
Like most people, Side Street Advantage cares about our local high streets, even more we care about independent local businesses both on and off the high street. Using our experience in local and digital marketing is helping to ensure that on and off high street businesses maintain their place in the hearts, minds and wallets of their customers as well as maintain the vibrant diversity of our landscape.
With small businesses that make use of the web growing twice as fast as those that aren't on the web, it's time to upgrade your business to include the web and grow faster too.
We can help you:
Be seen;
Shout louder;
Shout smarter;
Listen carefully.
Start by updating your Google My Business profile and let them know you are open for business.
The Internet is a great leveller, let's use it to our advantage.
Business case for small businesses that make use of the web are growing twice as fast as those that aren't on the web
Shouting Smarter Makes More Everyone is happier when we get what we are looking for.
Listen carefully with digital marketing analysis to increase sales and profitability for local independent businesses