Google Maps in action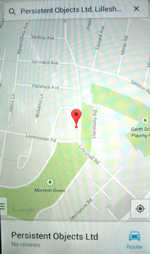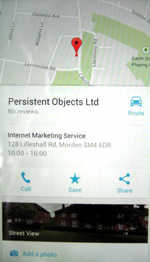 Searching for something could hardly be easier. Just enter something to search for, Persistent Objects Ltd for the creators of Side Street Advantage, or Internet Marketing Service, Morden and you will see a map with the results.
Details including opening hours and location with a simple click to get directions or make a call.
Everything at your customers' fingertips and all for free.